Product Description
SC Transmission NMRV Worm Gear Reducers Gearbox
Product Description
 Features
1. Wide transmission rate, strong output torque
2.Compact mechanical structure, light weight, small volume&Good heat-dissipating
3. Smooth operation with lower noise or vibration
4. Easy mounting, free linking, high efficiency
5. PERFECT  SUBSTITUDE FOR  MOTOVARIO AND CHINAMFG PRODUCTS 
Product Parameters

 

RV – Sizes:–150
Input Options: with input shaft, With Square flange,With Input Flange
Input Power 0.06 to 11 kW
RV-Size from 030 to 105 in die-cast aluminium alloy budy and over 110 in cast iron
Ratios between 5 and 100
Max torque 1550 N.m and admissible output radial loads max 8771 N
Aluminium units are supplied complete with synthetic oil and allow for universal mounting positions, with no need to modify lubricant quantity
Worm wheel: Copper (9-4/10-1/12-2 for options). 
Loading capacity in accordance with: ISO 9001:2015/GB/T 19001-2016
Worm gear reducers are available with diffferent combinations: NMRV+NMRV, NMRVpower+NMRV, JWB+NMRV
NMRV, NRV+VS,NMRV+AS,NMRV+VS,NMRV+F
Options: torque arm, output flange, viton oil seals, low/high temperature oil, filling/drain/breather/level plug.
 
Detailed Photos
Company Profile
FAQ
Shipping
| | |
| --- | --- |
| Application: | Motor, Machinery, Agricultural Machinery |
| Gear Shape: | Bevel Gear |
| Type: | Worm Reducer |
| Input Power: | 0.1-25.8kw |
| Color: | Depend on Customer/Blue/ Silver White/Grey |
| Motor: | Can Be Matched with The Motor |
Samples:

US$ 50/Piece

1 Piece(Min.Order)

|
Request Sample
Customization:

Available

|

Customized Request
Advantages of Using Worm Gear in an NMRV Gearbox
Worm gears offer several advantages when used in an NMRV gearbox:
1. High Reduction Ratio: Worm gears provide a high reduction ratio in a compact form, allowing for significant speed reduction in a single stage.
2. High Efficiency: While worm gears typically have lower mechanical efficiency compared to some other gear types, the design of the NMRV gearbox optimizes efficiency by using a bronze worm gear and a self-locking mechanism that minimizes backdriving.
3. Compact Design: Worm gears have a compact and space-efficient design, making them suitable for applications with limited installation space.
4. Smooth and Quiet Operation: The meshing of worm gears and the helical design of the worm result in relatively smooth and quiet operation.
5. Self-Locking: Worm gears inherently have a self-locking characteristic, meaning that the gear cannot easily be back-driven by the worm. This property is beneficial for applications where holding position without external locking mechanisms is essential.
6. High Torque Capacity: Worm gears can transmit high torque loads, making them suitable for applications that require high torque output.
7. Simple Lubrication: The design of the NMRV gearbox allows for efficient lubrication of the worm gear, ensuring optimal performance and longevity.
These advantages make worm gears a popular choice for NMRV gearboxes in various industrial applications, where their characteristics contribute to reliable and efficient power transmission.
Benefits of Using an NMRV Gearbox
NMRV gearboxes offer several advantages that make them a popular choice in various applications:
Compact Design: NMRV gearboxes are compact and space-efficient, making them suitable for installations with limited space.
High Efficiency: These gearboxes are designed for high efficiency, minimizing energy losses during power transmission.
Smooth Operation: NMRV gearboxes provide smooth and reliable operation due to their precise gear meshing and design.
Quiet Performance: The design and quality of NMRV gearboxes contribute to quiet operation, reducing noise levels in various applications.
Cost-Effective: Their efficient manufacturing processes and durability make NMRV gearboxes a cost-effective choice for power transmission.
Wide Ratio Range: NMRV gearboxes are available in a wide range of gear ratios, allowing users to select the most suitable option for their specific application needs.
Corrosion Resistance: Many NMRV gearboxes are constructed using materials that offer corrosion resistance, enhancing their longevity and performance in harsh environments.
Easy Installation: The compact and lightweight design of NMRV gearboxes makes them relatively easy to install and integrate into various systems.
Low Maintenance: With proper lubrication and maintenance, NMRV gearboxes can have a long service life with minimal maintenance requirements.
Versatility: NMRV gearboxes are versatile and can be used in a wide range of applications, from industrial machinery to conveyor systems.
These benefits collectively contribute to the popularity of NMRV gearboxes in industries where efficient and reliable power transmission is crucial.
Key Features of an NMRV Gearbox
NMRV gearboxes, also known as worm gear reducers, offer several key features that make them suitable for various applications:
Compact Design: NMRV gearboxes are known for their compact and space-saving design, making them ideal for installations with limited space.
High Efficiency: These gearboxes offer relatively high efficiency levels, which ensures efficient power transmission and reduced energy loss.
Speed Reduction: NMRV gearboxes are primarily used for speed reduction applications, where the input speed is reduced while torque is increased.
Torque Multiplication: The worm and worm wheel mechanism allows for torque multiplication, making NMRV gearboxes suitable for applications requiring high torque output.
Self-Locking: The helical design of the worm causes self-locking, preventing the output shaft from back-driving the input shaft and providing mechanical locking.
Smooth Operation: NMRV gearboxes offer smooth and quiet operation, making them suitable for applications where noise reduction is important.
Wide Range of Ratios: These gearboxes come in a wide range of gear ratios, allowing users to select the appropriate ratio for their specific application.
Low Maintenance: The simple design and few moving parts contribute to the low maintenance requirements of NMRV gearboxes.
Versatility: NMRV gearboxes are versatile and can be used in various industries and applications, including conveyor systems, food processing, packaging, and more.
It's important to consider these key features when selecting an NMRV gearbox for your specific application to ensure optimal performance and efficiency.



editor by CX 2023-09-22
Product Description
Product Description
| | |
| --- | --- |
| Item No.: | PHD75, Cast Iron Housing Gearbox |
| Ratio and Shaft: | OEM acceptable |
| Key word | Agricultural Machinery Gearbox |
Company Profile
In 2571, HangZhou CZPT Machinery Co.,ltd was established by Ms. Iris and her 2 partners(Mr. Tian and Mr. Yang) in HangZhou City, ZHangZhoug province, China, all 3 Founders are engineers who have more than averaged 30 years of experience. 
We, CZPT machinery established a complete quality management system and sales service network to provide clients with high-quality products and satisfactory service. Our products are sold in 36 countries and regions in the world, our main market is the European market.
Factory & Workshop
Professional
30 years experience engineman. R&D office, Test laboratory, CNC lathe workshop operated by professionals.
Responsible
2~10years warranty. Attitude determines everything, details determine success or failure. We are responsible for your products.
Scientific management
100% tested. Strict company system and scientific material management will reduce the error rate.
 
Certifications
We're working on research and manufacturing all kinds of gearbox reducer and mechanical parts these 11 years, and have obtained certificates including ISO9001, many Gearbox Patents, SGS, BV, etc.
Sample Room
Through our CZPT brand ND, CZPT Machinery delivers agricultural solutions to agriculture machinery manufacturer and distributors CZPT through a full line of spiral bevel / straight bevel / spur gearboxes, drive shafts, sheet metal, hydraulic cylinder, motors, tyre, worm gearboxes, worm operators etc. Products can be customized as request.
FAQ
Q: Are you trading company or manufacturer ?
A: We are exactly a factory.
Q: Do you provide samples ? is it free or extra ?
A: Yes, we could offer the sample for free charge but do not pay the cost of freight.
Q: How long is your delivery time ? What is your terms of payment ?
A: Generally it is 40-45 days. The time may vary depending on the product and the level of customization. For standard products, the payment is: 30% T/T in advance, balance before shippment.
Q: What is the exact MOQ or price for your product ?
A: As an OEM company, we can provide and adapt our products to a wide range of needs.Thus, MOQ and price may greatly vary with size, material and further specifications; For instance, costly products or standard products will usually have a lower MOQ. Please contact us with all relevant details to get the most accurate quotation.
If you have another question, please feel free to contact us.
| | |
| --- | --- |
| Application: | Motor, Machinery, Agricultural Machinery, Industrial, etc |
| Function: | Distribution Power, Change Drive Torque, Change Drive Direction, Speed Changing, Speed Reduction, Speed Increase |
| Layout: | Shaft L Type |
| Hardness: | Hardened Tooth Surface |
| Installation: | Vertical Type |
| Step: | Single-Step |
Samples:

US$ 200/Piece

1 Piece(Min.Order)

|
Request Sample
| | |
| --- | --- |
| Customization: | |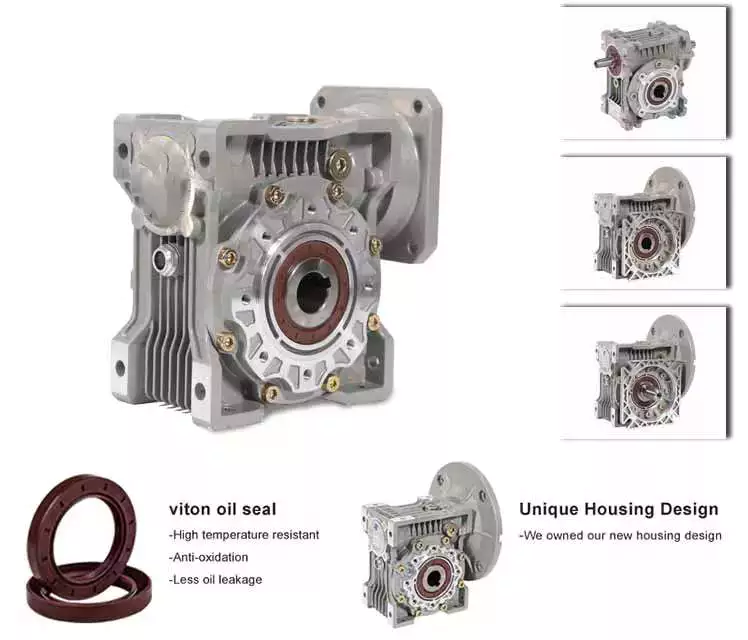 A-Drive PWC single worm reducer gearbox
A worm gear is a gear used to reduce the speed of a mechanical device. Often used in the automotive and shipbuilding industries, these gears have a lifespan comparable to many other types of reducer gearboxes. As a result, worm gears continue to be popular with engineers.
Agknx driver
Conical drive worm reducer gearboxes are an excellent choice for a variety of applications. The double-enveloping worm gear geometry of the Agknx Drive reducer gearbox provides a larger contact area and higher torque carrying capacity. This specialized gear system is also ideal for applications requiring higher precision.
Agknx Drive's products are ideal for the solar, packaging, steel, food and pulp and paper industries. Additionally, Agknx Drive's products are ideal for motion control and medium to heavy duty applications. The company's dedicated sales and service teams are available to assist with your specific needs.
Agknx drive worm gear reducer gearboxes are available in single, double and triple reductions. Depending on the application, a single stage unit can transport up to 7,500 lbs. of torque. Its low-cost, compact design makes it a convenient option. Conical drive gearboxes are versatile and durable.
X & H
X & H worm gear units feature worm gear sets and are available in two different series. The X-Series includes XA versions with shaft and XF to XC versions with motor mounts. Compared to the XC compact series, the XF series offers outstanding versatility and higher efficiency. The H series combines the features of the X series with a spur gear pre-stage on the input. The H series has a die cast aluminum housing and cast iron shaft.
The X & H Worm reducer gearbox Series "H" helical gears are compatible with NMRV and C side input 56F wired motors. These gear reducer gearboxes are low cost and easy to install. They feature a cast iron housing and four threaded mounting holes.
RV seriese aluminum right angle
RV seriese aluminum right angle worm reduces versatility and durability. They are available in a variety of sizes including 25, 30, 40, 50, 63, 75, 110, 130, 150. Featuring standard NEMA motor input flanges and torque arm or foot mounting options, these reducer gearboxes are ideal for a variety of applications.
RV series worm gear reducer gearbox is made of high-quality aluminum alloy with compact structure. It also features light weight, corrosion resistance and low noise. Its housing is made of die-cast aluminum alloy, while the worm gear is made of 20CrM. The worm gear is heat treated by carbon quenching to increase its hardness. The thickness of the carbide layer is between 0.3-0.5mm.
These worm gear reducer gearboxes have multiple functions to maximize efficiency. In addition to being corrosion resistant, they are available in a variety of sizes to suit any application. Other features include a corrosion-resistant cast iron housing, enclosed breather, double-lip seal and magnetic drain plug. These worm gear reducer gearboxes are available with single or dual input shafts and are interchangeable with NMRVs.
Aluminum alloy right angle worm reducer gearbox is a light, durable and efficient gear reduction device. Its compact design makes it lighter than other gearheads, while its rust-resistant surface and long life make it an excellent choice for industrial and automotive applications. It is available in a variety of sizes, including inches.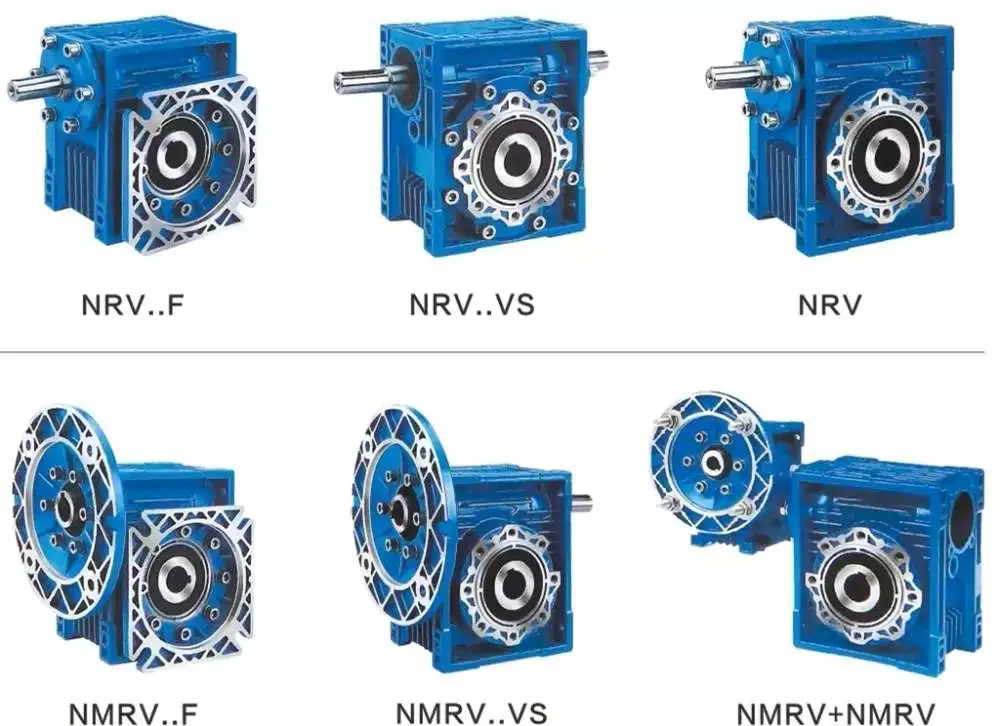 AGknx Single
Worm reducer gearboxes can be classified as sacrificial gears. It is used to reduce the torque of the machine. It has two parts: a worm and wheels. The worm can be made of brass or steel. Brass worm gears corrode easily. Phosphorus EP gear fluid can run on brass worm gears. It creates a thin oxide layer on the gear teeth, protecting them from impact forces and extreme mechanical conditions. Unfortunately, it can also cause serious damage to the brass wheels.
Worm reducer gearboxes work by transferring energy only when the worm is sliding. This process wears away the lubricating layer and metal of the wheel. Eventually, the worm surface reaches the top of the wheel and absorbs more lubricant. This process will repeat itself in the next revolution.
Worm reducer gearboxes have two benefits: they are compact and take up little space. They can slow down high-output motors while maintaining their torque. Another important feature of the worm gear reducer gearbox is its high transmission ratio capability. It can be installed in both vertical and horizontal positions, and a bidirectional version is also available.
Worm gears have some complications compared to standard gear sets, but overall they are reliable and durable. Proper installation and lubrication can make them sturdy, efficient devices.
A-Drive AGknx Single
If you're considering purchasing a new worm gear reducer gearbox for your A-Drive AGknx single, you need to understand your goals. While single-stage worm reducer gearboxes can be used, their reduction ratios are often limited. In most cases, they can only achieve a reduction ratio of 10:1. However, there are other types of gears that provide additional speed reduction capabilities.
The worm reducer gearbox consists of two parts: the input worm and the output worm. Each component has its own rotational speed, the input worm rotates in a single direction and the output worm wheel rotates vertically. In a five-to-one ratio, the input worm rotates five times for each output worm. Likewise, a 60-to-1 ratio requires 60 revolutions of each worm. Due to this arrangement, the worm reducer gearbox is inefficient. Gear reduction is inefficient due to sliding friction rather than rolling friction.
Worm reducer gearboxes are also susceptible to thermal stress. They run hotter than hypoid reducer gearboxes, which reduces their useful life. In addition to higher heat, worm reducer gearboxes can experience component failure over time. In addition, an oil change is imminent due to the deterioration of lubrication.
The worm gear reducer gearbox of the A-Drive PPC single is a direct drive gearbox for personal watercraft. It has bronze bushings, aluminum gears, and a spool box. The spool box has a quarter-inch plated spool to wrap 1/4-inch 7 x 19 aircraft cable. Its design also makes it a more efficient alternative to belt-driven AGknx cranes.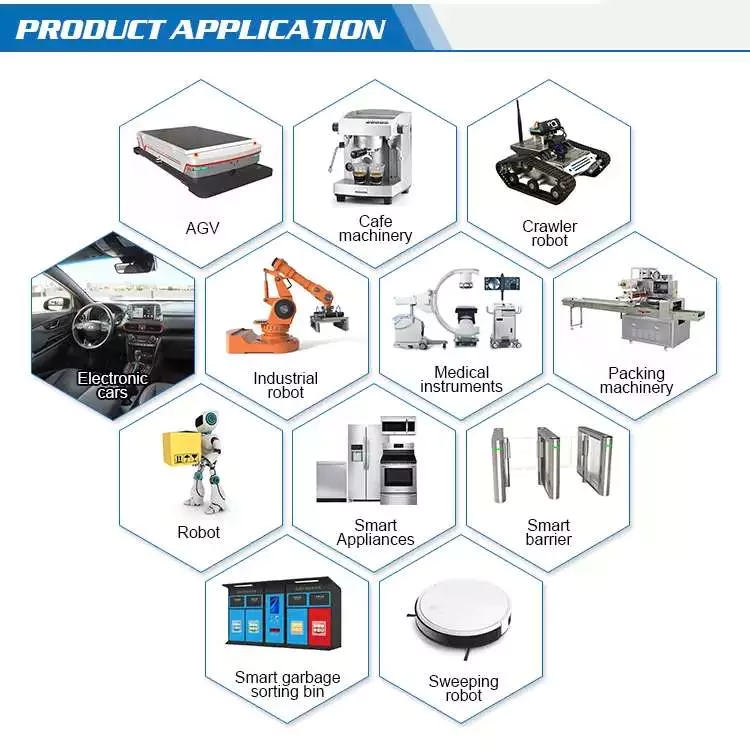 AGknx X & H
The AGknx X & H worm gear reducer gearbox series is a high-performance universal mount worm gear reducer gearbox. It features a spur gear primary on the input for higher performance and a wider range of gear ratios. Its design also allows it to be used with a variety of input shaft types, including shaft and closed-coupled applications.
It is available in a variety of sizes, including popular frame sizes 90 and 110. The worm shaft is made of case-hardened alloy steel with a cast iron hub and bronze ring gear. The standard output shaft is hollow. There are also models with dual single-shaft outputs.



editor by CX 2023-06-13
Relevant Industries: Promoting Business, Constructing Material Shops, Construction works , Energy & Mining, conveyor portion chains chains conveyor component conveyor chain sprocket Farms, Foodstuff & Beverage Manufacturing unit, Food & Beverage Outlets, Foods Shop, SMOK CNC Entrance Sprocket Protect for CZPT CZPT 530 SXDX 2017 Motorbike accessories Entrance Sprocket Garment Outlets, House Use, Accommodations, Machinery Mend Outlets, Customized aluminum titanium bike bicycle cHangZhou charin wheel sprocket Producing Plant, Printing Outlets, Restaurant, Retail
Weight (KG): 40 KG
Customized support: ODM, Sprocket for Har2520 modular belt for conveyor industrial transmission chain sprocket OEM
Gearing Arrangement: Worm
Output Torque: 242-711N.m
Input Speed: 1450rpm
Output Speed: 14-186.7rpm
Item title: Worm Equipment Reducer
Application: Business
Shade: Buyer Requirement
Variety: Worm Gearmotor
Key phrase: Gearbox RV
Ratio: 7.5-100
Materials: Aluminium Alloy
Mounting Situation: Variable Mounted
Buildings: Worm Equipment Units
Packaging Details: CARTON
| | |
| --- | --- |
| Solution identify | Worm Equipment Reducer |
| Application | Market |
| Shade | Consumer Necessity |
| Kind | Worm Gearmotor |
| Search term | Gearbox RV |
| Ratio | 7.5-one hundred |
| Content | Aluminium Alloy |
| Mounting Situation | Variable Mounted |
| Structures | Worm Gear Units |
| Merchandise Keywords | china speed reducer,modest worm gear reducer,spur gear reducer |
Worm gear reducer gearbox
A worm gear reducer gearbox is a mechanical device used to reduce the viscosity of fluids. It can be used in a variety of applications and is available in a variety of sizes. Read on to learn more about these devices. They come in different shapes, sizes and prices. Also, these products are very reliable.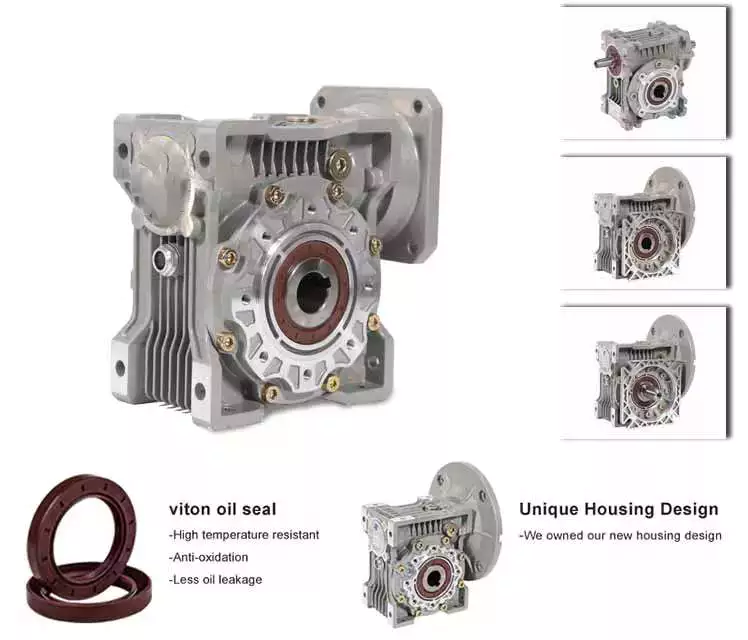 Viscosity
A new study shows that polymers derived from worms reduce the viscosity of aqueous solutions. The researchers mixed the worms with water and then applied shearing force to the mixture. Polymer-filled solutions are more resistant to shear forces than simple liquids. This is because when the solution is sheared, the filaments become entangled with each other. When the solution is sheared, the filaments line up, reducing the viscosity of the solution.
The researchers then used live insects to study the polymer's shear thinning properties. By measuring "worm activity", the researchers could calculate the viscosity of the mixture. The researchers then altered the worms' activity and measured changes in the viscosity of the mixture.
The PSMA13 precursor was synthesized from BzMA at 90 °C. The resulting PSMA13-PBzMA65 worms were studied using SAXS, 1H NMR and TEM. They were found to be highly anisotropic over a wide temperature range.
The efficiency of a worm gear reducer gearbox increases with the number of revolutions of the input shaft. Braking torque also increases with the viscosity of the oil. These three factors are used to determine the efficiency of a worm gear reducer gearbox. A worm gear reducer gearbox with a helical pinion on the motor shaft will achieve a 40:1 gear ratio. The combination of a 4 liter ratio helical primary gear with a 10:l worm secondary gear will achieve high efficiency and overload capability.
The PSMA13-PBzMA65 dispersion has the same effective viscosity at 20 degrees Celsius and variable temperature. The transition time is 0.01 Pa s, indicating good thermal reversibility.
Self-locking function
Worm reducer gearboxes have many advantages. This gear has a high capacity and can transmit a lot of power. It's also very quiet. Its advantages also include a space-saving design. Another benefit of worm reducer gearboxes is their ease of lubrication and cooling. It is also an excellent choice for transmitting high power with high gear ratios.
The self-locking function of the worm gear unit ensures that torque is only transmitted in one direction. When the load peaks, the torque signal is disabled. Unlike conventional gear reducer gearboxes, self-locking worm gears are not interchangeable.
Self-locking worm gears are not suitable for high mass applications because the weight of the driven mass can overwhelm the gear. The large mass can cause a huge side load on the worm, which can cause the worm to break. To solve this problem, a self-locking worm gear train with special provisions can be designed to reduce the heat generated.
The self-locking properties of worm reducer gearboxes are helpful in many industrial applications. It prevents reversing, which saves money on the braking system. It can also be used to lift and hold loads. The self-locking function is very useful in preventing backing.
The self-locking function depends on the pitch diameter and lead angle. A larger pitch diameter will make the self-locking function easier. However, the lead angle decreases as the pitch diameter increases. The higher pitch diameter will also make the worm reducer gearbox more resistant to backlash.
Self-locking worm gears are also useful in lifting and hoisting applications. If the worm gear is self-locking, it cannot reverse its direction without positive torque.s This makes the worm gear ideal for applications where the worm must be lowered.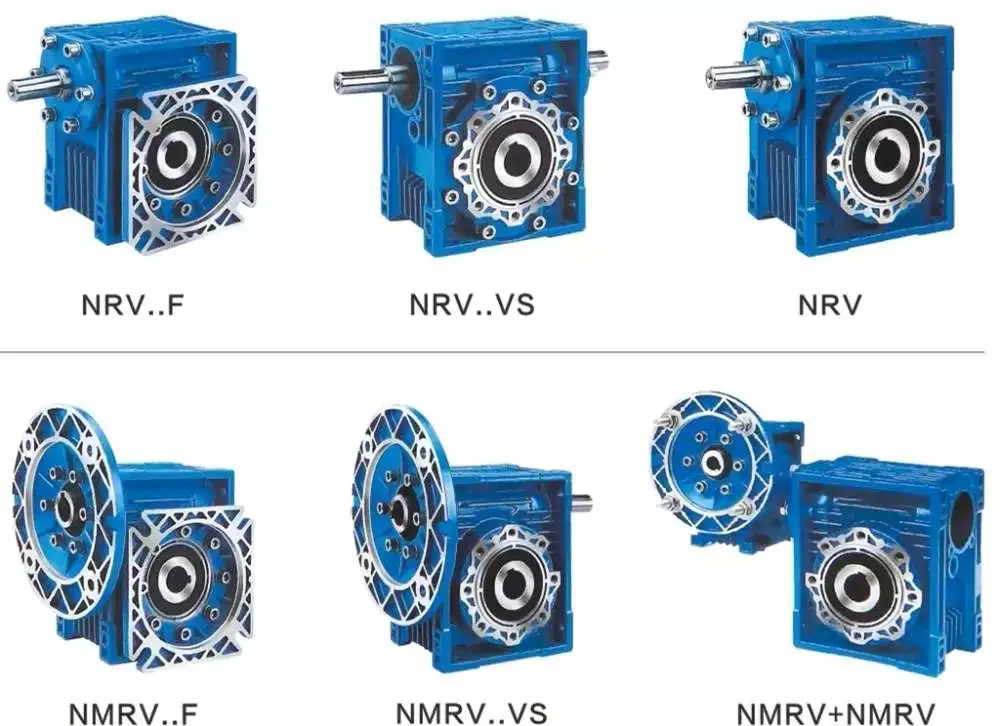 application
The worm gear reducer gearbox market is a global industry consisting of several sub-sectors. This report analyzes past and current market trends and discusses key challenges and opportunities in this market. It also highlights leading marketing players and their marketing strategies. Furthermore, the report covers important segments and provides information on emerging segments.
Worm reducer gearboxes can be used in a variety of applications, such as reducing the speed and torque of rotating parts. These gears are usually available as gear sets and seat units and are available in multi-speed designs. Some manufacturers also offer precision worms and zero-backlash worms for high precision reduction.
Typically, worm gears are used on vertical axes that do not intersect. Compared to other gear drives, they are inefficient but produce a lot of reduction. There are two basic types of worm gears: double envelope and single envelope. The difference is in how they work. When the two axes do not intersect, a double-enveloping worm gear is used.
In the industrial world, worm gear reducer gearboxes are the most popular type of reducer gearbox. They are known for their high torque output multipliers and high reduction ratios. They are used in many power transmission applications including elevators, safety gates, and conveyor belts. They are especially suitable for low to medium-horsepower applications.
Worm gears can also be used for noise control. Its unique shape and size make it suitable for tight spaces. They are also suitable for conveying heavy materials and the packaging industry. In addition, they have high gear ratios, which make them suitable for small and compact machinery.
cost
The cost of a worm gear reducer gearbox depends on several factors, including the type of worm used, the materials used to manufacture the equipment, and the number of users. The worm gear reducer gearbox market is divided into two types: vertical and horizontal. Furthermore, the market is segmented by application, including the automotive industry, shipping industry, and machinery and equipment.
Worm gear reducer gearbox is a popular type of reducer gearbox. They are available in standard and flush-type packaging. They feature C-side inputs for standard NEMA motors and multiple mounting positions to suit the application. For example, a soup factory can use the same hollow reducer gearbox in multiple installation locations.
Another application for worm gear reducer gearboxes is in conveyors. They provide torque and speed reduction to move products efficiently. They are also widely used in security doors that automatically lock when they are closed. Typically, these doors use two separate worm drives. In this way, they cannot be reversed.
The cost of a worm gear reducer gearbox is determined by several factors. Size and material are important. Worm gear reducer gearboxes can be made of aluminum, cast iron, or stainless steel. Its efficiency depends on its size and proportions. It is usually used as a retarder in low-speed machinery, but can also be used as a secondary braking device.
There are two types of worms: standard worm and double worm gear. Standard worms have one or two threads, and double worm gears have one left-hand and right-hand thread. A single-threaded combination will give you a 50 reduction ratio, while a dual-threaded combination will only give you a 25% reduction.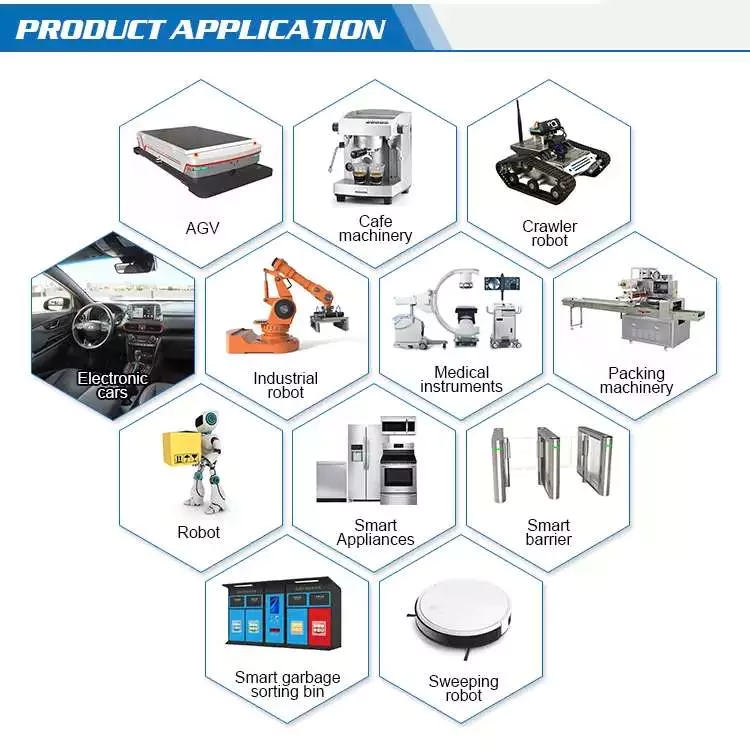 manufacturing
Agknx Transmission Ltd. manufactures premium worm gear reducer gearboxes with robust construction and premium case-hardened steel worms. They use phosphor bronze centrifugally cast rims and attach them to the output shaft in the center. They also feature dual-purpose bearings and a large overhang load margin on the output shaft. The high-quality reducer gearbox also has a full range of positive lubrication functions. This means that they do not need special attention when using low-speed shaft extensions.




editor by czh 2023-02-12
Warranty: 1 year
Relevant Industries: Building Material Shops, Producing Plant, Farms, Construction works , Foods & Beverage Retailers, Other
Excess weight (KG): 14
Custom-made assist: OEM, ODM, OBM
Gearing Arrangement: Worm
Output Torque: 2.6-24 N.m
Input Velocity: 1400rpm
Output Speed: 14-280rpm
Item identify: Nmrv030 Speed Gearbox With Motor
Application: Chemical Industry
Type: Worm Drive
Colour: Silver
Substance of housing: Aluminium Alloy
Input Type: IEC Flange
Packing: Box Packing/wood box
Packaging Specifics: Cartons or picket cases
Items Description Attributes and software situations of RV sequence worm gear reducerRV reducer is based mostly on the parameters of cylindrical worm gear and worm gear in line with the national standard GB10085-88, absorbs the most sophisticated technologies at property and abroad, and has a distinctive and novel "square box" shape structure. It has the subsequent rewards:1. The mechanical framework is compact, the volume is light-weight and the form is modest and efficient2. Great warmth exchange overall performance and rapidly heat dissipation3. Effortless to install, adaptable and mild, outstanding performance, easy to keep and repair4. Smooth procedure, minimal sound and durable5. Powerful applicability, large safety and reliability.Observe:1. The worm velocity of the RV worm gear reducer can not exceed 1500r/min. 2. The operating environment temperature is -40℃-
Model
NMRV030
Material of Housing
Casting Iron
Brand
Beiji or tailored
Output Kind
Hollow Shaft output
Usages:
Metallurgical industry, mining sector, chemical business, foods industry, beverage market, textile market, packagingindustry, environmental protection industry
| | | | | |
| --- | --- | --- | --- | --- |
| NMRV-030-040-.12KW56B14-FA-DZ-B3-180° | | | | |
| NMRV | Circular flange with gap input | 030 | center dictance | |
| 040 | Reduction ratio | 0.12KW | Electric motor power | |
| 56 | Motor frame variety | B14 | Motor Mounting Flange Product | |
| FA/DZ | Output flange/solid shaft output | B3 | Mounting placement | |
| Without FA+DZ | Hollow gap output | | | |
| 180° | Location of the junction box | | | |
Business Profile About US HangZhou Jinhongda Transmission Products Co., Ltd is a modern enterprise integrating industry and trade. Our revenue division is situated in HangZhou baoan district. A overall of fifteen staff are responsible for domestic and global functions.In China, We has set up the Pearl River Delta as the centre to protect the countrywide product sales network. Our products are also exported to the United States, Germany, France, Holland, Spain, Korea, Japan, Saudi Arabia, Thailand and other countries and regions. Our manufacturing facility is found in HangZhou, ZheJiang , covering an region of 10,000 sq. meters.Our manufacturing unit has dozens of skilled CNC machining equipment and numerous precision measuring tools and more than 100 experts.The business has been adhering to scientific and technological innovation, investigation and introduction of innovative technology, and consistently create new items to meet up with the industry demand from customers.The month-to-month creation capacity reaches ten,000 units. Our major merchandise are BeiJi precision planetary reducer, R/ S/F/K series helical equipment reducer, RV reducer, small gear reducer, medium equipment reducer, solid iron worm equipment reducer, CAM splitter and other transmission tools.We can also provide OEM products and special goal products. We have a powerful complex functionality, has received ISO 9001:2008 high quality administration technique certification and production in rigorous accordance with the demands. Our merchandise have been broadly used in petroleum, chemical equipment, plastic machinery, rubber equipment, food equipment, packaging equipment, three-dimensional parking garage and assembly line and other equipment and gear fields, gained the majority of users' fulfillment and praise.If you have wants, remember to make contact with us. Certifications Why Choose Us Packing and Shipping and delivery Product software situations FAQ Q: Are you a trading company or a maker ?A: We are a velocity reducer gearbox producer in ZheJiang Province, China. Our organization owns the ability ofmanufacturing,processing, developing and R&D. Q:What info need to i notify you to validate the worm gearbox?A:Model/Size,B:Ratio and output torque, C:Electricity and flange variety,D:Shaft Direction,E:Housing shade,F:Order amount. Q: Can you personalize in accordance to our specifications?A: Indeed, we can design non-common products according to customers' drawings and samples. Q:What is the payment phrase?A:T/T and Paypal is utilized much more,please speak to us for particulars Q: How extended is the delivery date?A: 10 – 20 enterprise days.
How to Select a Gearbox
When you drive your vehicle, the gearbox provides you with traction and speed. The lower gear provides the most traction, while the higher gear has the most speed. Selecting the right gear for your driving conditions will help you maximize both. The right gearing will vary based on road conditions, load, and speed. Short gearing will accelerate you more quickly, while tall gearing will increase top speed. However, you should understand how to use the gearbox before driving.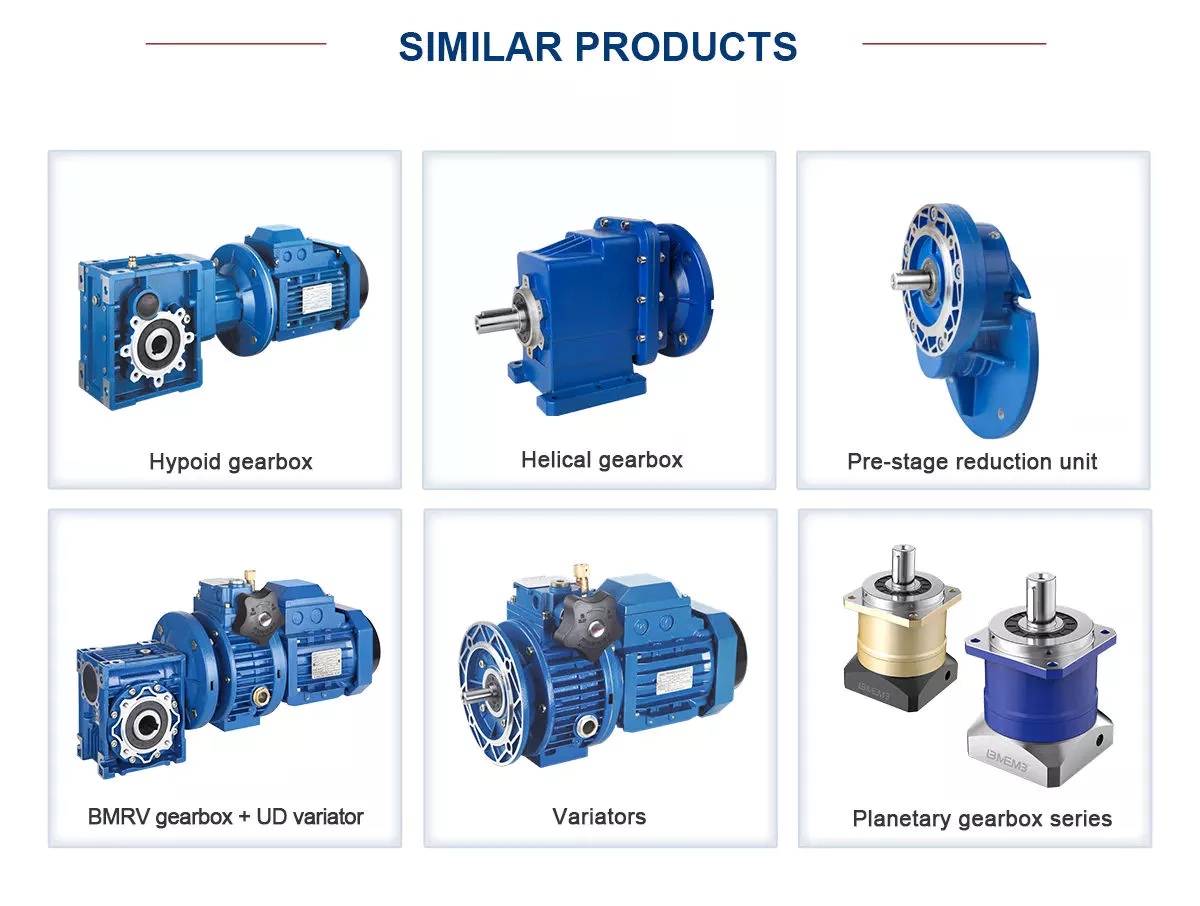 Function
The function of the gearbox is to transmit rotational energy to the machine's drive train. The ratio between input and output torque is the ratio of the torque to the speed of rotation. Gearboxes have many different functions. A gearbox may have multiple functions or one function that is used to drive several other machines. If one gear is not turning, the other will be able to turn the gearbox. This is where the gearbox gets its name.
The pitch-controlled system has an equal number of failure modes as the electrical system, accounting for a large proportion of the longest machine downtime and halt time. The relationship between mechanisms and faults is not easily modeled mathematically. Failure modes of gearboxes are shown in Fig. 3. A gearbox's true service life is six to eight years. However, a gearbox's fault detection process must be developed as mature technology is required to reduce the downtime and avoid catastrophic incidents.
A gearbox is a vital piece of machinery. It processes energy produced by an engine to move the machine's parts. A gearbox's efficiency depends on how efficiently it transfers energy. The higher the ratio, the more torque is transferred to the wheels. It is a common component of bicycles, cars, and a variety of other devices. Its four major functions include:
In addition to ensuring gearbox reliability, a gearbox's maintainability should be evaluated in the design phase. Maintainability considerations should be integrated into the gearbox design, such as the type of spare parts available. An appropriate maintenance regime will also determine how often to replace or repair specific parts. A proper maintenance procedure will also ensure that the gearbox is accessible. Whether it is easy to access or difficult to reach, accessibility is essential.
Purpose
A car's transmission connects the engine to the wheels, allowing a higher-speed crankshaft to provide leverage. High-torque engines are necessary for the vehicle's starting, acceleration, and meeting road resistance. The gearbox reduces the engine's speed and provides torque variations at the wheels. The transmission also provides reversing power, making it possible to move the vehicle backwards and forwards.
Gears transmit power from one shaft to another. The size of the gears and number of teeth determine the amount of torque the unit can transmit. A higher gear ratio means more torque, but slower speed. The gearbox's lever moves the engaging part on the shaft. The lever also slides the gears and synchronizers into place. If the lever slips to the left or right, the engine operates in second gear.
Gearboxes need to be closely monitored to reduce the likelihood of premature failure. Various tests are available to detect defective gear teeth and increase machine reliability. Figure 1.11(a) and (b) show a gearbox with 18 teeth and a 1.5:1 transmission ratio. The input shaft is connected to a sheave and drives a "V" belt. This transmission ratio allows the gearbox to reduce the speed of the motor, while increasing torque and reducing output speed.
When it comes to speed reduction, gear box is the most common method for reducing motor torque. The torque output is directly proportional to the volume of the motor. A small gearbox, for example, can produce as much torque as a large motor with the same output speed. The same holds true for the reverse. There are hybrid drives and in-line gearboxes. Regardless of the type, knowing about the functions of a gearbox will make it easier to choose the right one for your specific application.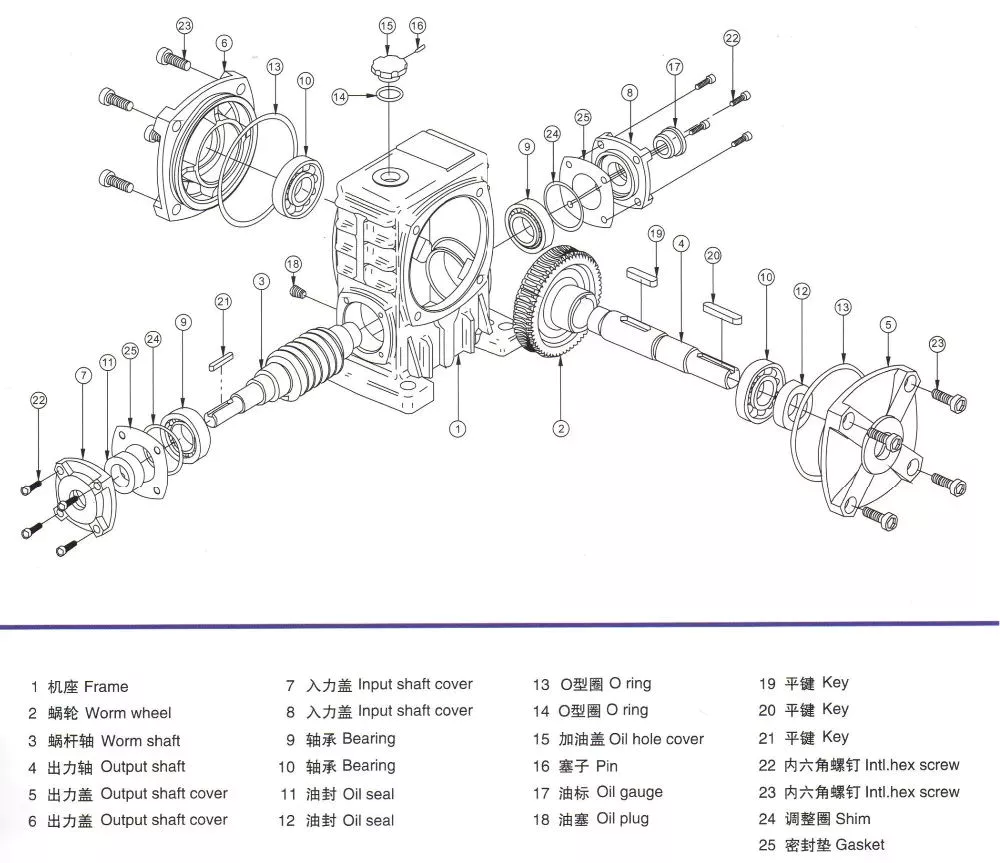 Application
When selecting a gearbox, the service factor must be considered. Service factor is the difference between the actual capacity of the gearbox and the value required by the application. Additional requirements for the gearbox may result in premature seal wear or overheating. The service factor should be as low as possible, as it could be the difference between the lifetime of the gearbox and its failure. In some cases, a gearbox's service factor can be as high as 1.4, which is sufficient for most industrial applications.
China dominates the renewable energy industry, with the largest installed capacity of 1000 gigawatts and more than 2000 terawatt hours of electricity generated each year. The growth in these sectors is expected to increase the demand for gearboxes. For example, in China, wind and hydropower energy production are the major components of wind and solar power plants. The increased installation capacity indicates increased use of gearboxes for these industries. A gearbox that is not suitable for its application will not be functional, which may be detrimental to the production of products in the country.
A gearbox can be mounted in one of four different positions. The first three positions are concentric, parallel, or right angle, and the fourth position is shaft mount. A shaft mount gearbox is typically used in applications where the motor can't be mounted via a foot. These positions are discussed in more detail below. Choosing the correct gearbox is essential in your business, but remember that a well-designed gearbox will help your bottom line.
The service factor of a gearbox is dependent on the type of load. A high shock load, for example, can cause premature failure of the gear teeth or shaft bearings. In such cases, a higher service factor is required. In other cases, a gearbox that is designed for high shock loads can withstand such loads without deteriorating its performance. Moreover, it will also reduce the cost of maintaining the gearbox over time.
Material
When choosing the material for your gearbox, you must balance the strength, durability, and cost of the design. This article will discuss the different types of materials and their respective applications and power transmission calculations. A variety of alloys are available, each of which offers its own advantages, including improved hardness and wear resistance. The following are some of the common alloys used in gears. The advantage of alloys is their competitive pricing. A gear made from one of these materials is usually stronger than its counterparts.
The carbon content of SPCC prevents the material from hardening like SS. However, thin sheets made from SPCC are often used for gears with lower strength. Because of the low carbon content, SPCC's surface doesn't harden as quickly as SS gears do, so soft nitriding is needed to provide hardness. However, if you want a gear that won't rust, then you should consider SS or FCD.
In addition to cars, gearboxes are also used in the aerospace industry. They are used in space travel and are used in airplane engines. In agriculture, they are used in irrigation, pest and insect control machinery, and plowing machines. They are also used in construction equipment like cranes, bulldozers, and tractors. Gearboxes are also used in the food processing industry, including conveyor systems, kilns, and packaging machinery.
The teeth of the gears in your gearbox are important when it comes to performance. A properly meshing gear will allow the gears to achieve peak performance and withstand torque. Gear teeth are like tiny levers, and effective meshing reduces stress and slippage. A stationary parametric analysis will help you determine the quality of meshing throughout the gearing cycle. This method is often the most accurate way to determine whether your gears are meshing well.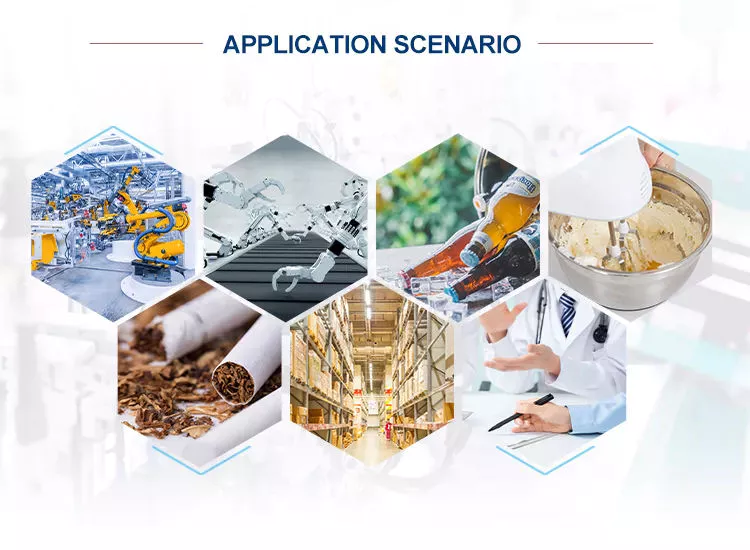 Manufacturing
The global gear market is divided into five key regions, namely, North America, Europe, Asia Pacific, and Latin America. Among these regions, Asia Pacific is expected to generate the largest GDP, owing to rapidly growing energy demand and investments in industrial infrastructure. This region is also home to some of the largest manufacturing bases, and its continuous building of new buildings and homes will support the industry's growth. In terms of application, gearboxes are used in construction, agricultural machinery, and transportation.
The Industrial Gearbox market is anticipated to expand during the next several years, driven by the rapid growth of the construction industry and business advancements. However, there are several challenges that hamper the growth of the industry. These include the high cost of operations and maintenance of gear units. This report covers the market size of industrial gearboxes globally, as well as their manufacturing technologies. It also includes manufacturer data for the period of 2020-2024. The report also features a discussion of market drivers and restraints.
Global health crisis and decreasing seaborne commerce have moderately adverse effects on the industry. Falling seaborne commerce has created a barrier to investment. The value of international crude oil is expected to cross USD 0 by April 2020, putting an end to new assets development and exploitation. In such a scenario, the global gearbox market will face many challenges. However, the opportunities are huge. So, the market for industrial gearboxes is expected to grow by more than 6% by 2020, thanks to the increasing number of light vehicles sold in the country.
The main shaft of a gearbox, also known as the output shaft, spins at different speeds and transfers torque to an automobile. The output shaft is splined so that a coupler and gear can be connected to it. The counter shaft and primary shaft are supported by bearings, which reduce friction in the spinning element. Another important part of a gearbox is the gears, which vary in tooth count. The number of teeth determines how much torque a gear can transfer. In addition, the gears can glide in any position.



editor by czh
Applicable Industries: Manufacturing Plant, Machinery Repair Shops, Food & Beverage Factory, Energy & Mining
Weight (KG): 3 KG
Gearing Arrangement: Helical
Output Torque: 10-61900N.m
Input Speed: 45-240rpm
Output Speed: 0.08-261rpm
Manufacturing method of gear: Cast gear
Toothed Portion Shape: Involute spur gear
Color: silver, blue, black and so on
keyword: Helical gearbox worm reducer
Packaging Details: inner pack: use plastic bag and foam box for Helical gearbox worm reducer. outer pack: carton or wooden case per set or based on customer's request.
Port: HangZhou OR ZheJiang
1.Housing:Iron cast2. low noise(<50DB)3.Model:YDF,Ratio:10 to 604.Efficient and safe operating5.ISO9001,Factory price,OEM6.Technology Data: Type:Helical gearbox worm reducerModel:YDFRatio:1:10,15, KEYI Hardware W200F Door and Window U-groove Steel Roller Wheel Pulley 20,25,30,40,50,60Color:Blue/Silver Or On Customer RequestMaterial:Housing: Cast IronGear-Copper-10-3#Worm-20CrMn Ti with carburizing and quenching, surface harness is 56-62HRCShaft-chromium steel-45#Packing:Carton and Wooden CaseBearing:C&U BearingSeal:NAK SKFWarranty:1 YearInput Power:0.06KW,0.09KWUsages:Industrial Machine: Food Stuff, Ceramics,CHEMICAL, Hot selling single-terminal crimping machine with automatic power cord driven by double shaft cylinder Packing,Dyeing,Woodworking,Glass.IEC Flange:56B14, 63B14, 63B5, 63B5, 71B14,80B14 AND SO ONLubricant:Synthetic&Mineral Product Category Product Difference About Us Exhibition Certificate Packing&Shipping FAQ 1.Q:What information should i tell you to confirm the worm gearbox?A:Model/Size, Full Automatic Tube Diameter Reducer Machine for Taper Metal Pipe Rotary Swaging B:Ratio and output torque, C:Powe and flange type,D:Shaft Direction,E:Housing color,F:Order quantity.2.What type of payment methods do you accept?A:T/T,B:B/L,C:CASH; 3.What's your warranty?One year. 4.How to delivery?A:By sea- Buyer appoints forwarder,or our sales team finds suitable forwarder for buyers.By air- Buyer offers collect express account,or our sales team fingds suitable express for buyers.(Mostly for sample) Other- We arrange to delivery goods to some place in China appointed by buyers. 5.Can you make OEM/ODM order?Yes, COPOWER 350CC CVT Shaft Drive Transmission System and Gas Fuel ATV engine we have rich experience on OEM/ODM order and like sign Non-disclosure Agreement before sample making;
What Is a Gearbox?
A gearbox is the mechanical system of an automobile that allows a vehicle to change gear smoothly. This arrangement of gears is highly complex, which helps to provide a smooth gear change. In this article, we will explore some of the different types of gearboxes, including the Epicyclic gearbox, the Coaxial helical gearbox, and the Extruder helical gearing. These are three of the most common types of gearboxes used in automobiles.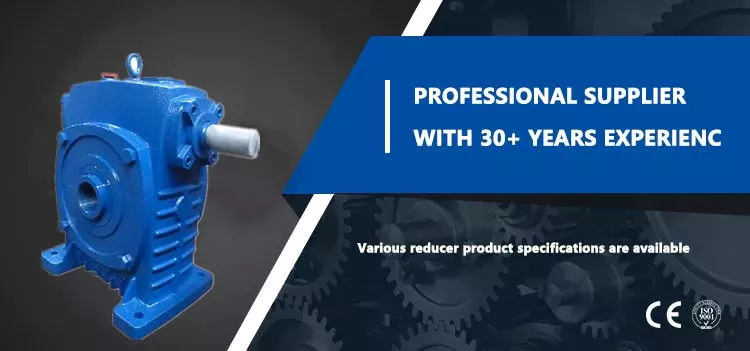 Gearboxes
Gearboxes help drivers choose the appropriate gear for the conditions. A lower gear produces the least speed, while a higher gear gives the maximum torque. The number of gears used in a gearbox varies to meet different demands on the road and load. Short gearing provides maximum torque, while tall gearing offers higher top speeds. These features combine to improve the driveability of a vehicle. But what is a gearbox?
The gearbox has a slew of components, including the bearings and seals. Among these components is the gearbox, which is subjected to wear and tear due to metal-to-metal contact. As a result, gearboxes require close monitoring. Various tests are used to assess the condition of gears, such as corrosion and wear. Proactive tests emphasize wear, contamination, and oil condition. However, there are also proactive tests, such as the ferrous density test and the AN test, which monitor additive depletion and abnormal wear.
The separating force is a key factor for the design of a gearbox. The primary radial measurement point should be oriented to monitor normal forces. The secondary measurement point should be located in the opposite direction of rotation from the primary radial measurement point. The separating force generated by a helical gear set is called tangential force. The primary and secondary radial measurement points should be positioned so as to provide information about both normal and tangential forces.
Manual gearboxes are often manual. The driver can control the synchromesh by using a selector rod. This rod moves the synchromesh to engage the gear. Reverse gears are not synchromesh because they are used only when the vehicle is at a standstill. In older cars, the first gear often lacked synchromesh due to cost or lack of torque. Drivers could still use first gear with a double-declutch.
Coaxial helical gearbox
The R series rigid tooth flank helical gearbox features high versatility and good combination. They have a wide range of motor power and allow for fine classification of transmission ratios. The R series gearbox has several advantages, including high efficiency, long service life, and low vibration. This series of gearbox can be combined with a wide range of reducers and variators. Its size and high performance makes it an ideal choice for applications that require maximum torque and load transfer.
The main feature of a helical gearbox is that it presents a fixed velocity ratio, even if the center gaps are not perfectly set. This is sometimes referred to as the fundamental rule of gearing. A helical gearbox is similar to paper spur gears in terms of radial pitch, since the shafts in the helical gearbox cross at an angle. The center gap of a helical gearbox is the same for both the left and right-handed counterparts.
The EP Series is another popular model of a Coaxial helical gearbox. This series has high torque and a maximum reduction ratio of 25.6:1. It is an ideal choice for the plastic industry, and CZPT offers an extensive range of models. Their center distance ranges from 112 mm to 450 mm. The EP Series has several models with different center distances. In addition to high torque and efficiency, this gearbox has low noise and vibration, and it is easy to assemble and disassemble.
Another type of Coaxial helical gearboxes is the planetary gearbox. They have a high efficiency and power density. Unlike coaxial helical gearboxes, planetary gearboxes have an axis on the same direction as the output shaft. They are easy to integrate into existing drive trains. In addition, they are compact and easy to integrate with existing drive trains. For servo applications, they are another great choice.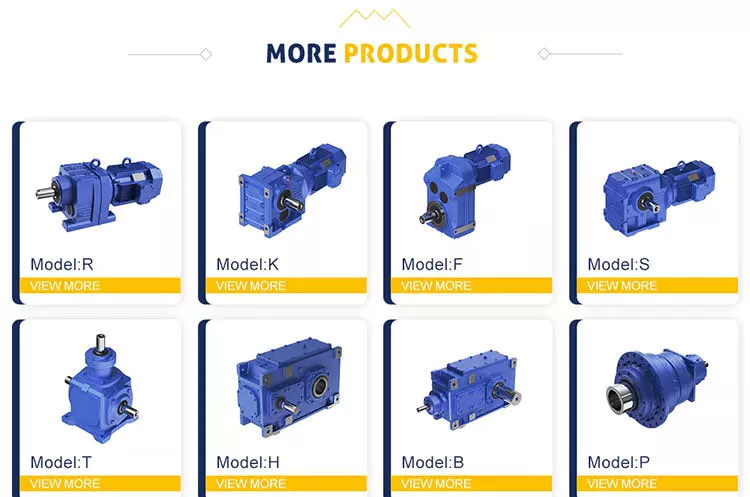 Epicyclic gearbox
An epicyclic gearbox is a type of automatic gearbox used to drive cars. Its primary advantage is its compact design, and it is more reliable and efficient than manual gearboxes. It is comprised of a sun gear and two planetary gears, encased in a ring gear called the Annulus. This system is useful for drivers who need to shift gears frequently, as they will become tired if the gears are suddenly changed.
An epicyclic gearbox consists of three different types of gears: ring gear, sun gear, and annular ring gear. The ring gear is the outermost gear and has angular-cut teeth on its inner surface. It is used in conjunction with planetary gears to provide high-speed ratios to vehicles. The sun gear also reverses the direction of the output shaft. This helps reduce transmission error.
An epicyclic gearbox uses multiple planets to transfer power between the planets. This type of gearbox is lightweight and features a high power density. This gearbox has several benefits over a standard single-stage parallel axis gearbox, including multiple load paths, unequal load sharing, and phased meshing. Furthermore, epicyclic gearboxes require more complex transmission error optimisation than their counterparts, including more than one stage.
The objective of epicyclic gearbox research is to provide the lowest transmission error possible. The process includes an initial design and detailed specification. The system is defined by its load spectrum and required ratio. Deflections of the elastic mesh are calculated to understand their strength and how much energy the system can handle. Finally, micro-geometric corrections minimize transmission error. These improvements are crucial to the overall efficiency of an epicyclic gearbox.
Extruder helical gearing
The helix in an extruder helical gearing is fixed at an angle, enabling more interaction with the shaft in the same direction as it moves. As a result, the shaft and the bearing are in constant contact for a long period of time. Typically, extruder helical gearing is used in applications where there is low excitement, such as steel, rolling mills, conveyors, and the oil industry. The bevel gear train also plays a role in these applications.
The CZPT AEX extruder drive gear is specifically developed for this specific application. The gears are compact and lightweight and offer exceptional power density and a long service life. These extruder gears are highly reliable, and they can be used in a wide range of applications, including rubber processing, food production, and recycling plants. CZPT offers both standard and custom gearing for your extruder.
Another advantage of helical gearing is its versatility. Since the helical gearing teeth are inclined at a specific angle, they can be adjusted to meet the specific needs of a given application. These gears also have the advantage of eliminating noise and shock from straight teeth. Unlike other gearing types, they are able to achieve a wide range of loads, from small to large. These helical gears are very durable and are the best option for high-load applications.
In addition to this, asymmetric helical gears have increased flexibility, while asymmetrical helical gears have lower flexural stiffness. The ratio of teeth to the shaft has a positive effect on the strength of the gear. Furthermore, asymmetrical helical gears are easier to manufacture. But before you purchase your next extruder gear, make sure you know what you're getting into.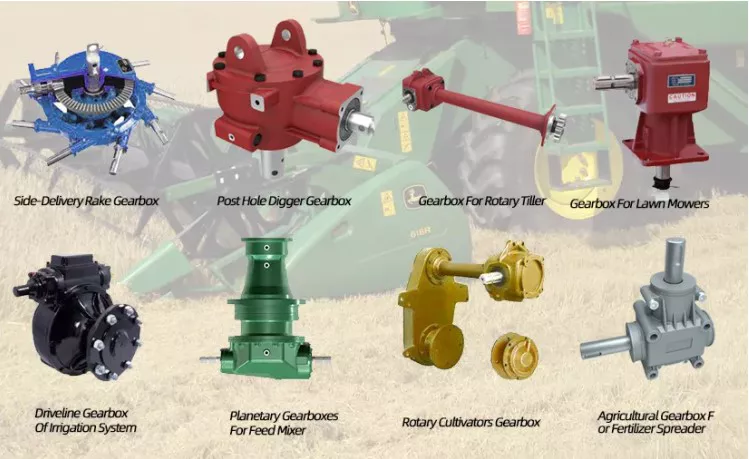 1 speed gearbox
CZPT Group Components produces the one speed gearbox. It has the potential to make cars more efficient and environmentally friendly. The gear ratio of a car's drivetrain is crucial for reaching maximum power and speed. Typically, a one-speed gearbox delivers a maximum of 200 hp. But the speed at which a car can reach this power must be high to get the full benefit from the electric motor. So, how can a one-speed gearbox improve the speed and torque of a car?
A one-speed gearbox is a mechanical device used to switch between second and third gears. It can include multiple gear sets, such as a shared middle gear for switching between second and third gears. It can also have an intermediate gear set that represents a switchable gear in both partial transmissions. The invention also includes a mechanism that makes it easier to change gears. The patent claims are detailed below. A typical one-speed gearbox may include two parts.
Generally, a one-speed gearbox will have up to seven forward gears, with each of these corresponding to a different speed. A one-speed gearbox can have five different gear sets and five different gear levels. It can have synchronized gear sets or last-shelf gear sets. In either case, the gears are arranged in a way that maximizes their efficiency. If the gears are placed on opposite sides of a car, the transmission may be a two-speed one.
CZPT Transmission specializes in the production of high-speed gearboxes. The company's Milltronics HBM110XT gearbox machine is the perfect tool for this job. This machine has a large working table and a heavy-duty load capacity, making it a versatile option for many kinds of applications. There are also a wide variety of CZPT gearboxes for the automotive industry.


Warranty: 1year, 1 Year
Applicable Industries: Manufacturing Plant, Machinery Repair Shops, Retail, Manufacturing Plant, Machinery Repair Shops, TDJDC Factory bike sharing Public Bike System Renting Bicycle OEM Sharing Bike with shaft drive 26 inch NM7071 Retail,Wholesale
Weight (KG): 0.9 KG
Customized support: OEM, ODM, OEM, ODM
Gearing Arrangement: Harmonic
Output Torque: 39.1-146.1Nm
Input Speed: 2000-4000r/min
Output Speed: 12.5-80rpm/min
Life Span: 10000 hours
Arc: ≤30
Noise: <50dB
Quality:: 100% Tested
Certification: CE, CCC, 3.3V DC 10mm Micro Stepper Motor with Gearbox ISO
Gear Type: Circular Gear
Material: Iron casting
Packaging Details: Carton + foam, a large number, will be packed into wooden cases.
HST-I Parameter:ModelSpeed ratioEnter the rated torque at 2000r/minAllowed CZPT torque at start stopThe allowable maximum of the average load torqueNMkgfmNMkgfmNMkgfm14506.20.620.72.17.90.78090.9272.712.71.310090.9323.312.71.3175018.41.939429.938571.32.649.55313.210571.62.8626.3454.62 0571 1.82.964.46.63948039.14858.8545.510 0571 .794.39.6565.812 0571 .71571.2565.816 0571 .71571.2565.8255044.94.611311.5636.58072.57.415816.11571.210077.17.918118.412412.712077.17.919219.612412.7325087.48.924825.312412.780135.713.835035.619219.6100157.616.138339.124825.3457103 0571 .26606743244 Maximum torque is allowed in an instantAllow the maximum speed to be enteredAverage input speed is allowedBack gapDesign lifeNMkgfmr / minr / minArc secHour40.34.170003000≤357100054.15.562.16.380.58.265003000≤301505710.110.2124.212.7112.711.556003000≤3015000146.114.9169.117.2169.117.2169.117.2213.921.848003000≤ transmission shaft Drive Shaft For Audi 7L8521102S prop shaft 301505713.329.9326.633.3349.635.643944.840003000≤301500065366.674475.91232126.740003000≤3015000 More Products Company View Exhibitions Certifications Factory & Show Room Packaging &Shipping FAQ Q: What should I provide when I choose gearbox/speed reducer?A: The best way is to provide the motor drawing with parameter. Our engineer will check and recommend the most suitable gearbox model for your refer. Or you can also provide below specification as well:1) Type, model and torque.2) Ratio or output speed3) Working condition and connection method4) Quality and installed machine name5) Input mode and input speed6) Motor brand model or flange and motor shaft size
Key Market Insights Related to Worm Reduction Gearboxes
A gearbox is a mechanical device that allows you to shift between different speeds or gears. It does so by using one or more clutches. Some gearboxes are single-clutch, while others use two clutches. You can even find a gearbox with closed bladders. These are also known as dual clutches and can shift gears more quickly than other types. Performance cars are designed with these types of gearboxes.


Backlash measurement
Gearbox backlash is a common component that can cause noise or other problems in a car. In fact, the beats and sets of gears in a gearbox are often excited by the oscillations of the engine torque. Noise from gearboxes can be significant, particularly in secondary shafts that engage output gears with a differential ring. To measure backlash and other dimensional variations, an operator can periodically take the output shaft's motion and compare it to a known value.
A comparator measures the angular displacement between two gears and displays the results. In one method, a secondary shaft is disengaged from the gearbox and a control gauge is attached to its end. A threaded pin is used to secure the differential crown to the secondary shaft. The output pinion is engaged with the differential ring with the aid of a control gauge. The angular displacement of the secondary shaft is then measured by using the dimensions of the output pinion.
Backlash measurements are important to ensure the smooth rotation of meshed gears. There are various types of backlash, which are classified according to the type of gear used. The first type is called circumferential backlash, which is the length of the pitch circle around which the gear rotates to make contact. The second type, angular backlash, is defined as the maximum angle of movement between two meshed gears, which allows the other gear to move when the other gear is stationary.
The backlash measurement for gearbox is one of the most important tests in the manufacturing process. It is a criterion of tightness or looseness in a gear set, and too much backlash can jam a gear set, causing it to interface on the weaker part of its gear teeth. When backlash is too tight, it can lead to gears jamming under thermal expansion. On the other hand, too much backlash is bad for performance.
Worm reduction gearboxes
Worm reduction gearboxes are used in the production of many different kinds of machines, including steel and power plants. They are also used extensively in the sugar and paper industries. The company is constantly aiming to improve their products and services to remain competitive in the global marketplace. The following is a summary of key market insights related to this type of gearbox. This report will help you make informed business decisions. Read on to learn more about the advantages of this type of gearbox.
Compared to conventional gear sets, worm reduction gearboxes have few disadvantages. Worm gear reducers are commonly available and manufacturers have standardized their mounting dimensions. There are no unique requirements for shaft length, height, and diameter. This makes them a very versatile piece of equipment. You can choose to use one or combine several worm gear reducers to fit your specific application. And because they have standardized ratios, you will not have to worry about matching up multiple gears and determining which ones fit.
One of the primary disadvantages of worm reduction gearboxes is their reduced efficiency. Worm reduction gearboxes usually have a maximum reduction ratio of five to sixty. The higher-performance hypoid gears have an output speed of around ten to twelve revolutions. In these cases, the reduced ratios are lower than those with conventional gearing. Worm reduction gearboxes are generally more efficient than hypoid gear sets, but they still have a low efficiency.
The worm reduction gearboxes have many advantages over traditional gearboxes. They are simple to maintain and can work in a range of different applications. Because of their reduced speed, they are perfect for conveyor belt systems.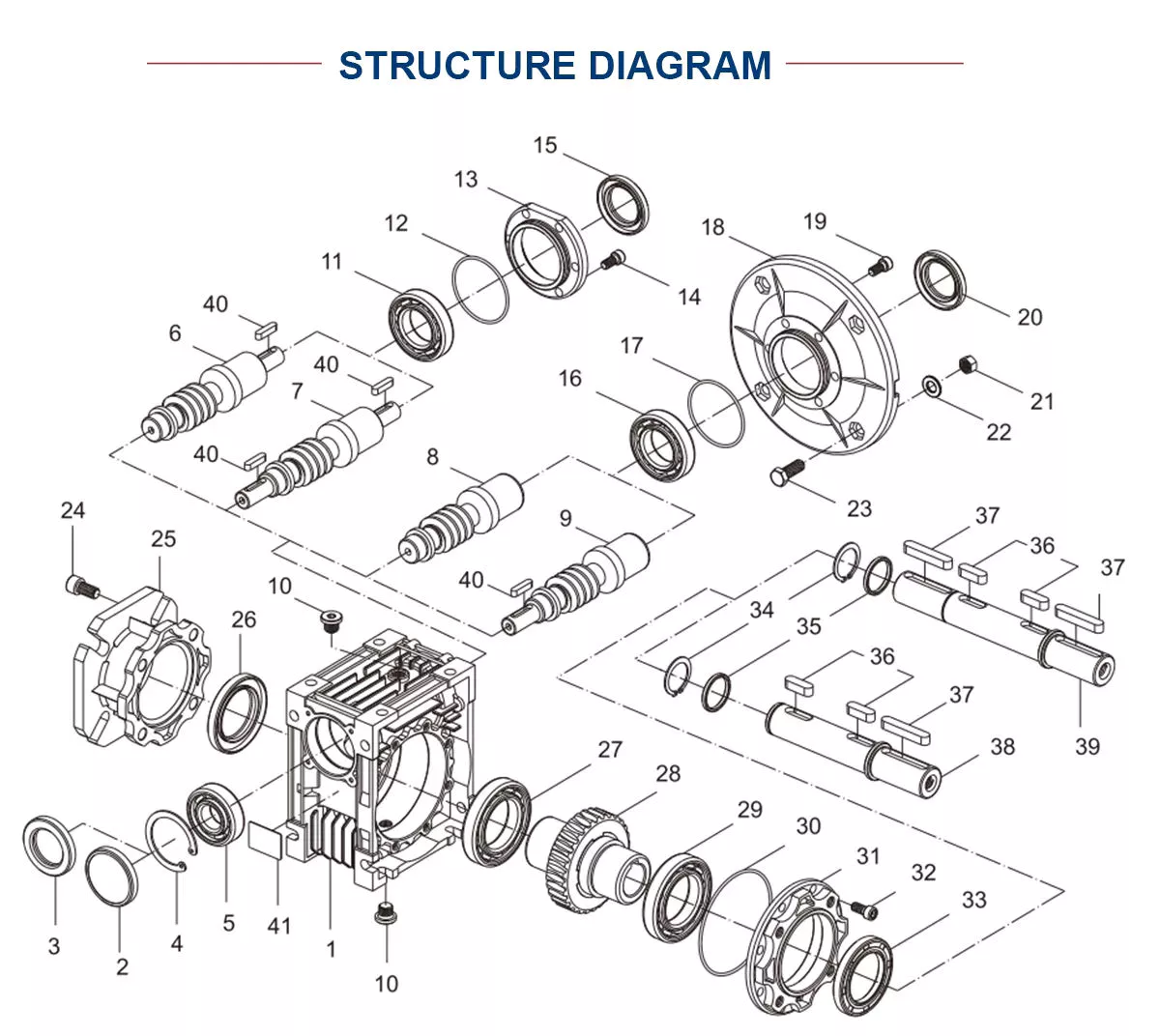 Worm reduction gearboxes with closed bladders
The worm and the gear mesh with each other in a combination of sliding and rolling movements. This sliding action is dominant at high reduction ratios, and the worm and gear are made of dissimilar metals, which results in friction and heat. This limits the efficiency of worm gears to around thirty to fifty percent. A softer material for the gear can be used to absorb shock loads during operation.
A normal gear changes its output independently once a sufficient load is applied. However, the backstop complicates the gear configuration. Worm gears require lubrication because of the sliding wear and friction introduced during movement. A common gear arrangement moves power at the peak load section of a tooth. The sliding happens at low speeds on either side of the apex and occurs at a low velocity.
Single-reduction gearboxes with closed bladders may not require a drain plug. The reservoir for a worm gear reducer is designed so that the gears are in constant contact with lubricant. However, the closed bladders will cause the worm gear to wear out more quickly, which can cause premature wear and increased energy consumption. In this case, the gears can be replaced.
Worm gears are commonly used for speed reduction applications. Unlike conventional gear sets, worm gears have higher reduction ratios. The number of gear teeth in the worm reduces the speed of a particular motor by a substantial amount. This makes worm gears an attractive option for hoisting applications. In addition to their increased efficiency, worm gears are compact and less prone to mechanical failure.
Shaft arrangement of a gearbox
The ray-diagram of a gearbox shows the arrangement of gears in the various shafts of the transmission. It also shows how the transmission produces different output speeds from a single speed. The ratios that represent the speed of the spindle are called the step ratio and the progression. A French engineer named Charles Renard introduced five basic series of gearbox speeds. The first series is the gear ratio and the second series is the reverse gear ratio.
The layout of the gear axle system in a gearbox relates to its speed ratio. In general, the speed ratio and the centre distance are coupled by the gear axles to form an efficient transmission. Other factors that may affect the layout of the gear axles include space constraints, the axial dimension, and the stressed equilibrium. In October 2009, the inventors of a manual transmission disclosed the invention as No. 2. These gears can be used to realize accurate gear ratios.
The input shaft 4 in the gear housing 16 is arranged radially with the gearbox output shaft. It drives the lubricating oil pump 2. The pump draws oil from a filter and container 21. It then delivers the lubricating oil into the rotation chamber 3. The chamber extends along the longitudinal direction of the gearbox input shaft 4, and it expands to its maximum diameter. The chamber is relatively large, due to a detent 43.
Different configurations of gearboxes are based on their mounting. The mounting of gearboxes to the driven equipment dictates the arrangement of shafts in the gearbox. In certain cases, space constraints also affect the shaft arrangement. This is the reason why the input shaft in a gearbox may be offset horizontally or vertically. However, the input shaft is hollow, so that it can be connected to lead through lines or clamping sets.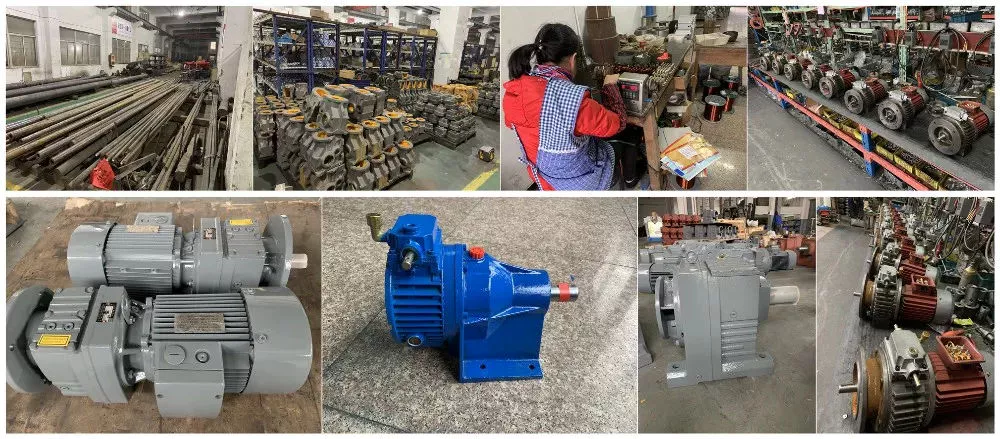 Mounting of a gearbox
In the mathematical model of a gearbox, the mounting is defined as the relationship between the input and output shafts. This is also known as the Rotational Mount. It is one of the most popular types of models used for drivetrain simulation. This model is a simplified form of the rotational mount, which can be used in a reduced drivetrain model with physical parameters. The parameters that define the rotational mount are the TaiOut and TaiIn of the input and output shaft. The Rotational Mount is used to model torques between these two shafts.
The proper mounting of a gearbox is crucial for the performance of the machine. If the gearbox is not aligned properly, it may result in excessive stress and wear. It may also result in malfunctioning of the associated device. Improper mounting also increases the chances of the gearbox overheating or failing to transfer torque. It is essential to ensure that you check the mounting tolerance of a gearbox before installing it in a vehicle.